Editors in Chief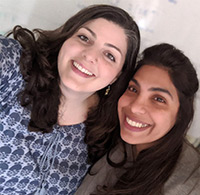 Zebunnisa Hamid is an Assistant Professor of Film Studies in the Department of Humanities & Social Sciences at LUMS. She completed her doctorate in Film Studies from SOAS, University of London, in 2017. She has a MA in Journalism from Goldsmiths, University of London and a BA from NYU. In her PhD thesis work, Zebunnisa focused on the developing industry, imaginaries and transnational characteristics of New Pakistani Cinema. Her current research focuses on gender, the crisis of masculinity and urban spaces on screen. She is developing the concept of the 'transnational cinematic city' where these streams connect and interact with each other. She is currently working on her book on New Pakistani Cinema in which she explores this concept further. Zebunnisa is also on the advisory board for Screen Worlds, an ERC funded project hosted by SOAS. She has trained as a film editor at The Edit Centre in New York and worked as a production consultant on Mira Nair's film, The Reluctant Fundamentalist (2012). She has also served on Pakistan's Oscar committee to select the country's official submission for the International Feature Film Award category at the Academy Awards.
Gwendolyn S. Kirk is an Assistant Professor in the Department of Humanities and Social Sciences at LUMS. She is a linguistic anthropologist whose research centers on language ideologies, and popular culture in Pakistan. Her current book project is an ethnography addressing questions of language, performance, and aesthetics in the Punjabi film industry in Lahore. Her research on media includes work on technology and aesthetics in Pakistani cinema, language and gender in Punjabi films, performance of ethnolinguistic identities in Pakistani comedy serials, explorations of transnational identity formations in diasporic films such as Pehlwanji in London (dir. Haidar Chaudhry, 1971) and Maula Jatt in London (dir. Yunus Malik, 1981), and work on horror and nostalgia in Zibahkhana (dir. Omar Ali Khan, 2007). Some of her other research projects have focused on semantics in performative genres of South Asian literature, on linkages between global politics and South Asian librarianship, and on ethnographic reflexivity. She is also the Language Pedagogy Coordinator for the Gurmani Centre for Languages and Literature. Her official website can be found at http://gskirk.weebly.com/
Editorial Assistant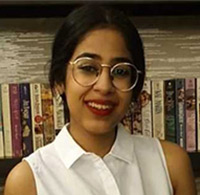 Ayesha Ahsan is the assistant editor for Reel Pakistan: A Screen Studies Forum. She has recently graduated with an undergraduate degree in Anthropology and Sociology. She has worked with Dr. Zebunnisa Hamid and Dr. Gwendolyn S. Kirk as a teaching assistant for a research seminar in cinema studies class, helping edit various research papers written on regional cinema and its relationship with themes such as the female body, social affairs, and even the narratives birthed from the state itself.